Ripple Rug overall rating: 4½ paws
Purpose: Environmental enrichment and territory expansion
Test Kitties: Emily (4 years), ChanChan (5), Pallas (5), Leggo (8), George (10), Sam (17)
Description: The Ripple Rug® cat activity play mat by Snuggly Cat® provides environmental enrichment and territory expansion by giving kitties a place to explore, hide and scratch. It consists of two needle ribbed polyester carpet sheets, each measuring 35 inches by 47 inches. The bottom rug has a natural rubber anti-slip coating. The underside of the upper carpet uses hook and loop fasteners (think Velcro®), which allows you to position the rug in into a series of caves. It also has 14 holes of varying diameters, 4 larger entrance/exit holes and a series of peep holes.

Test Kitties ratings: 5 Paws
The Rainbolt Test Kitties loved this product. It provides new places to explore and hide, as well as playing and scratching opportunities. It wasn't unusual to see one sitting atop the unit playing footsie with another kitty inside. Re-shape the unit anytime, which gives Kitty perpetually novel places to explore. Toss toys in the crannies so Kitty can "hunt." I hide treat balls inside. Whenever I refill the food puzzle, I stash it in a new location. They seemed to enjoy the added challenge. They also used it as a scratcher.
Safety: 4 paws
The rug and bonding materials are non-toxic. The coating is also nontoxic and made of 60 percent natural rubber. Four of the holes are large enough for a cat to get his head through. Each of the large holes have multiple safety slits that can be expanded. Using scissors or a razor blade, extend the safety slit to allow a full body portal. Trimmed nails will prevent claws from getting caught in the carpet loops.
Human rating: 4
Ripple Rug's limitations are associated with your willingness to arrange it. That said, if you don't get the cave just right, the cats ignore it. My first configuration attempt flopped in a big way. They simply sat on top of the messily arranged carpet. After they abandoned the failed structure I played with the configuration. It did take experimentation to create an enticing cave system. Once I got it right, the Test Kitties adored it.
Eventually the topside dwellers smush (a little Texas lingo there) the Ripple Rug flat, and you must create a new cavern. So if your cats appear uninterested, keep reworking the structure. They will let you know when you get it right.
The rugs fold into a 24-inch squares that you can easily store before guests arrive.
Aesthetics: 2 paws. It's a brown ridged carpet. Not ugly, but certainly not designed to appeal to human aesthetics. Since experts believe cats color vision is limited to gray and blue, appearance doesn't matter to the cat, but function does. Beauty is, in fact, in the eye of the beholder.
Washable: It stands up well to machine washing on delicate in cold water. I hang it and allow it to air dry. Because of the coloring, you can't see most stains.
Environmentally friendly: 5 paws. The carpet fibers are made from 100% recycled plastic bottles. The manufacturing process melts the bottles and extrudes the plastic into fibers. Every Ripple Rug set contains 24 bottles, 80 percent of which come from New York State.
Price: 4 paws $46.00 
with free shipping

from Amazon. (I'd pay it.)  

Get more information from Snuggly Cat.

Disclaimer: Neither the Rainbolt Test Kitties nor Dusty Rainbolt received any compensation for this review, however Snuggly Cat® did send a sample so the Test Kitties could opine. The Test Kitties try a lot of products, most of which are kicked to the curb. We only publish reviews on products that are fun, safe and helpful for our readers and their cats.
About Dusty Rainbolt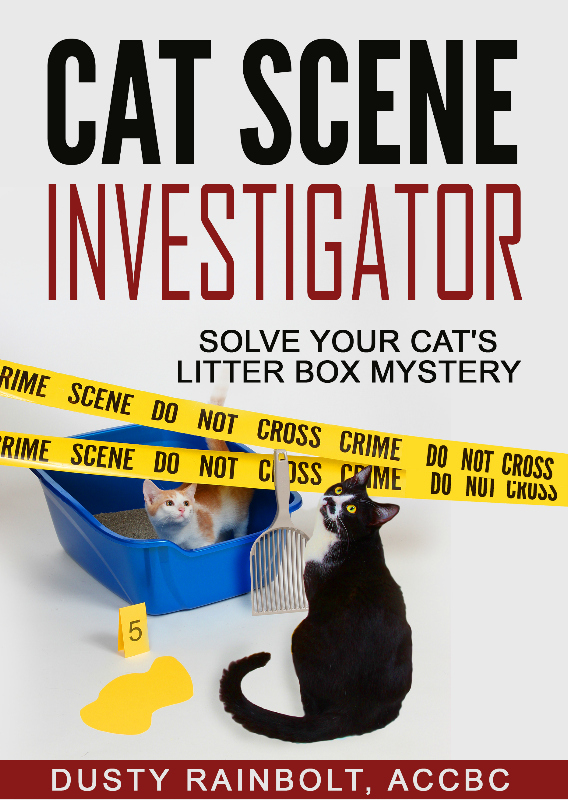 Author Dusty Rainbolt is an award-winning veterinary journalist according to her answering machine. She is an associate certified cat behavior consultant and member of International Association of Animal Behavior Consultants, as well as past president of the Cat Writers' Association. Her books, columns, reviews and articles have been honored with more than 50 writing awards including three-time recipient of Friskies Writer of the Year. Her just-released cat behavior book, Cat Scene Investigator: Solve Your Cat's Litter Box Mystery, is the consummate guide for dealing with a cat who sidesteps his/her appointed toilet. CSI, which provides science-based methods for determining the medical or behavioral causes of feline inappropriate elimination, teaches cat parents to view their cat's litter box avoidance through the eyes of a detective to determine the cause and, ultimately, the remedy.