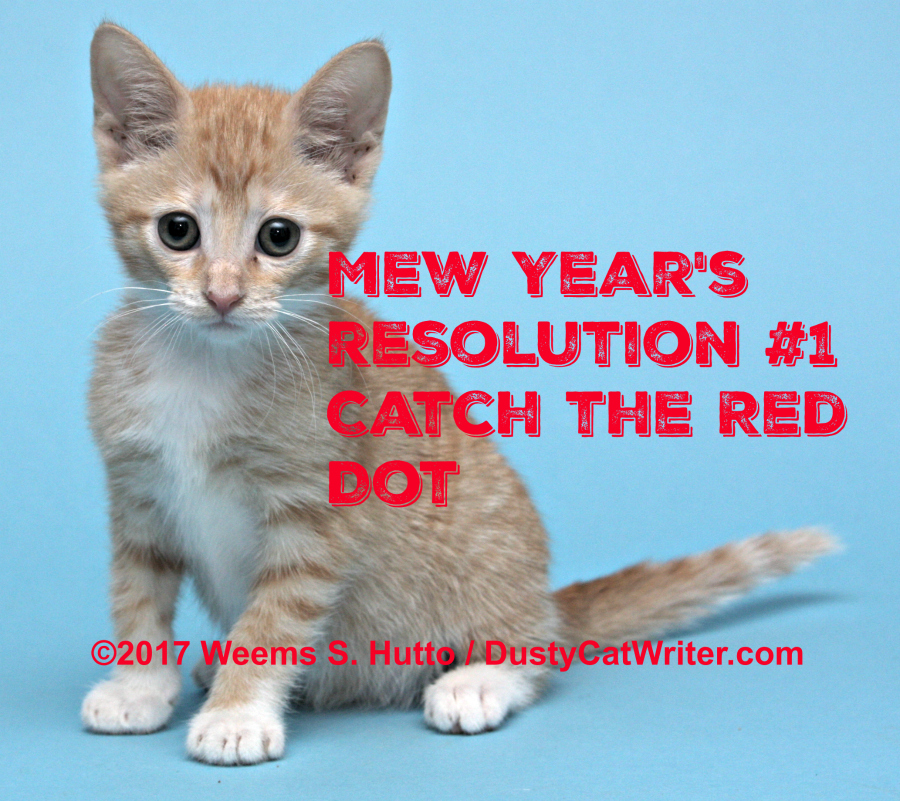 January 2 is Happy Mew Year for Cats Day. Since kitties aren't interested in getting plastered on Mew Year's Eve unless the intoxicant is catnip, we'll skip ahead to the New Year's resolutions. After all, you want your Fluffy to have a happy and healthy 2017 and 2018 and, well, you get the message. Because you control the the car keys, you are responsible for Mew Year's Resolution follow-through. Unfortunately, when it comes to resolutions, humans have short attention spans. So let's limit them to two doable items.
Resolution #1 Take kitty to the vet regularly
For best results, your kitty should see his vet twice a year. I know dragging your cat to the veterinary hospital is stressful for both of you. Even if your kitty is a strictly inside cat, he still needs regular wellness exams to help him stay healthy. Annual vet visits won't do the trick any longer. After all, once a year is like a human going to the doctor every seven years. A lot can happen in 365 days. Also because kitties are vulnerable to larger predators, they mask signs of illness until they are too sick to hide them any longer. A checkup by his vet gives you a better chance to catch potential health problems while they are preventable or treatable.
According to the Catalyst Council, most cases of diabetes could be prevented if overweight kitties are placed on a proper diet. Also, dental disease affects 68% of all cats over the age of three. Ouch.
Make notes between visits and ask your vet about your observations and concerns:
Fluffy's dropping food when he eats.
He doesn't sleep with me on the bed any longer.
He has a funny cough.
He has runny poo.
Resolution 2. Teach Fluffy to love his carrier
One excuse cat owners give for not taking their kitties to vet is because the catching and transporting process is too stressful for the feline and his family. If Fluffy has always feared his carrier as the vet transport device, change the way he looks at it. Buy a different style carrier; a two-door model works best.
Leave the carrier left out in open in the room where Fluffy likes to hang out. Place his favorite blanket inside so he can sneak in and take a nap. From time to time, toss some of his favorite treats in the carrier. Once he looks at the carrier as his personal hideaway, take him on rides around the block and give him treats. Watch this Catalyst Council video to learn other ways to help your cat get over its fear of the carrier.
Making your cat like his carrier and taking him to the vet once or twice a year helps assure your kitty will "Live Long and Pros-purr."
About Dusty Rainbolt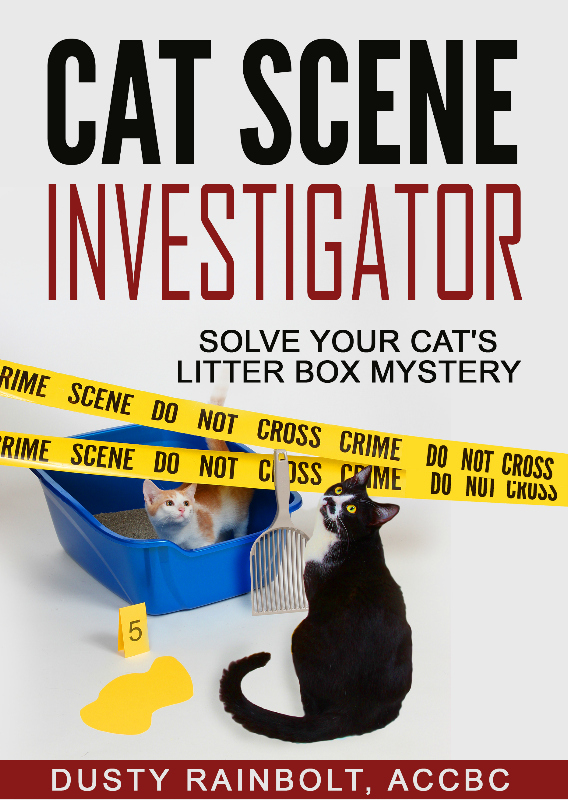 Author Dusty Rainbolt is an award-winning veterinary journalist according to her answering machine. She is an associate certified cat behavior consultant and member of International Association of Animal Behavior Consultants, as well as past president of the Cat Writers' Association. Her books, columns, reviews and articles have been honored with more than 50 writing awards including three-time recipient of Friskies Writer of the Year. Her just-released cat behavior book, Cat Scene Investigator: Solve Your Cat's Litter Box Mystery, is the consummate guide for dealing with a cat who sidesteps his/her appointed toilet. CSI, which provides science-based methods for determining the medical or behavioral causes of feline inappropriate elimination, teaches cat parents to view their cat's litter box avoidance through the eyes of a detective to determine the cause and, ultimately, the remedy.

Copyright secured by Digiprove © 2017 Dusty Rainbolt