Seeing Carrie Fisher in the Flesh
It's the end of year. Can you believe it? 2017 is peeking around the corner. The deaths of Carrie Fisher and her mom, Debbie Reynolds, bring 2106 to a heartbreaking close.
I once met Carrie Fisher in person during the middle of a hurricane. It was an intimate setting, just me, my BFF Debbie Waller, Beverly Margolis…and 10,000 strangers. (I'm guessing at the audience numbers. I have no idea how many people were there.)
I so looked forward to the Simon and Garfunkel reunion concert. OMG! Those blended voices. I still don't think I've heard anything as beautiful. We bought our tickets months in advance and counted the days, hours and minutes until we actually experienced their music live.
On August 18, 1983, the morning of the long awaited concert, Hurricane Alicia slammed into Galveston and then blasted her way into north Texas. (Don't worry. I'm getting to Carrie Fisher.) As I watched the approaching weather on the news, Debbie, Beverly and I wondered whether to stay home or brave the storm. After all, this concert was held in the famous open-air Cotton Bowl Stadium, rain or shine. We unanimously agreed we would go despite the threatening weather.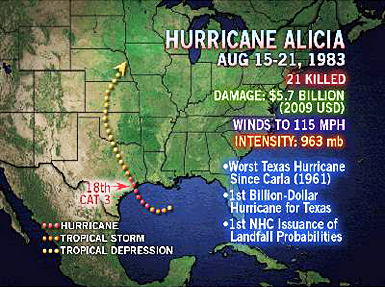 In our haste to beat the storm, we all forgot to bring our rain gear. We found our seats in the nosebleed section, sat down and watched the brand new computerized scoreboard. Across the giant screen the words, "Welcome Alicia" swelled and then disappeared. We sat in the balcony, soaked, freezing with the rain dripping off our noses.
Organizers delayed the concert due to heavy rain. Finally, a lull opened up and the Paul Simon and Art Garfunkel took the stage. (A few weeks earlier, Diana Ross has performed in New York's Central Park during a rain storm.) Paul told the audience, "If Diana Ross can do it, we can too.") The concert began with "Mrs. Robinson." Their harmony sounded like angels.
In the days before the internet, a majority of the audience didn't know Paul Simon had recently married. Simon invited his new bride to join them on the stage. To my astonishment, the bride was Princess Leia herself. Just a few month past the release of "Return of the Jedi," I expected Carrie Fisher to have long flowing brown hair, or delicately braided locks, but to my surprise she wore a super short do. (The abbreviated style probably looked better in the rain, anyway.) Simon coaxed Fisher into accompanying the duo on the drums. She obliged him and the audience went wild. What an amazing bonus. After a couple of numbers, the bar holding the lights began to sway crazily in the wind and Simon, Fisher and Garfunkel retreated backstage. The singers reappeared when it was deemed safe again, sans Fisher. We shivered through the rest of the concert, their trademark song, "Sounds of Silence."
What a night: Simon and Garfunkel in a hurricane with Carrie Fisher. You just can't make this stuff up. I'm so glad I got to see her in the flesh just once. Goodbye Carrie. You will be missed.
But Princess Leia wasn't the only loss from the Star Wars family in 2016. Both the Empire and Alliance said goodbye to many of their beloved members.
March 2, 2016 Tony Dyson (1947–2016) built the original Star Wars R2-D2 droid. He made eight R2-D2s for the film series. In August, R2-D2 himself, Kenny Baker also died. April 3, Erik Bauersfeld, the voice of Adm. Ackbar, died age of natural causes. James Earl Jones' wife Cecilia Hart died of ovarian cancer on October 16 at 68. Peter Sumner, the Empire's Lt. Pol Treidum died at 72 on Nov 22. Debbie Reynolds, Carrie Fisher's mom, died the day after her daughter, of a stroke at the age of 84.
Other Celebrities who Died in 2016
So, as long as we are thinking about saying our goodbyes, I'd like to say acknowledge absent friends celebrities, scientists and writers who left us this year. I will miss:
Jan 14. Alan Rickman, the villain Professor Snape in the Harry Potter series. He also played Elliott Marston in Quigley Down Under. We also loved him in Galaxy Quest and Die Hard. His Marvin the Paranoid Android was the only redeeming performance in Hitchhiker's Guide to the Galaxy. Pancreatic cancer took him at the age of 69.
Jan 26. Abe Vigoda played the deadpan (and appropriately named) detective Phil Fish in the 1970s TV series Barney Miller. He was also in The Godfather. He died of old age at 94.
Jan 28. Mike Minor who played the hunk Steve Eliot on Petticoat Junction died at age 75 of cancer.
Feb 3. Maurice White, the founder of Earth, Wind & Fire died at 74.
Feb 4. Edgar Mitchell, Apollo 14 astronaut who became the sixth man on the moon. He and Alan Shepard helped NASA regain their reputation after Apollo 13's near fatal accident. Mitchell died at age 85 after a short illness.
Feb 11. Sadie. (2001–2016) German Shepherd actress who starred in Man in the Chair, Super 8 and Alpha Dog.
Feb 13. Antonin Scalia, U.S. Supreme Court justice, died suddenly at the age of 79.
Feb 19. Harper Lee, 89, was the author of, To Kill a Mockingbird.
Feb 28. b 28. George Kennedy, 91, played the cigar-smoking airplane mechanic in Airport, Col. Gregory in In Harm's Way, a chain-gang convict in Cool Hand Luke and he was in the funny Naked Gun series.
Mar 2 Tony Dyson (1947–2016) built the original Star Wars R2-D2 droid. He made eight R2-D2s for the series.
Mar 6. Former First Lady Nancy Reagan passed away at 94.
Mar 21. Bob Ebeling was booster rocket engineer who felt guilty for decades for not stopping the explosion of the space shuttle Challenger. He was 89.
Mar 22. Rob Ford, the world's funniest politician former mayor of Toronto, known for his antics unrepentant drug use and use of obscenities died at the age of 46 from cancer.
Apr 3. Erik Bauersfeld, who was the voice of Adm. Ackbar in the Star Wars series.
May 1. Madeleine Lebeau (1923 – 2016) played Yvonne in Casablanca. She was believed to be the last surviving cast member of the classic Humphrey Bogart film. She died of complications following breaking her thigh bone.
May 19. Alan Young, who played Wilbur Post the owner of talking horse Mr. Ed, died at 96. I so wanted a talking horse. He also provided the voice of Scrooge McDuck on the cartoon series DuckTales.
Jun 19. Anton Yelchin, who played Pavel Chekov in the new Star Trek movies died at 27 due to injuries received in a freak accident involving his car.
Jul 3. Noel Neill was the first actress to play Lois Lane in the 1948 movie serial Superman alongside Kirk Alyn and later opposite TV's Man of Steel, George Reeves. She was 95.
Jul 16. I don't expect anyone to remember Bonnie Brown, in the family quintet The Browns. In 1959 they recorded a depressing little song called "The Three Bells." For some reason I loved it.
Jul 19. Garry Marshall was the creator of Mork & Mindy, The Odd Couple, Laverne & Shirley and Happy Days. He died at the age of 81 of complications from pneumonia after having a stroke.
Jul 26. Psychic Miss Cleo passed at the age of 53 to colon cancer. Why didn't she see this?
Jul 27. Jerry Doyle played Michael Garibaldi, the Chief of Security on board the space station Babylon 5 and host of "The Jerry Doyle Show," a nationally syndicated radio talk show. The Clark County Coroner's Office said he died suddenly from natural causes, with complications from chronic alcoholism being a contributing factor.
Aug 6. Jazz clarinest Pete Fountain died at 86 of heart failure.
Aug 13. Kenny Baker, who played Princess Leia's droid R2-D2, died at 81 after after suffering from a lung illness.
Aug 28. One of the funniest humans ever, Gene Wilder passed at the age of 83 of complications of Alzheimer's disease. He made me laugh until I cried at the neurotic Leo Bloom in The Producers, The Waco Kid in Blazin' Saddles and the mad scientist in and The Frisco Kid.
Aug 28. Darrell Ward, the Montana Legend of Ice Road Truckers fame, when a Cesena 182 he was piloting crashed near Missoula, MT. Ironically, Ward was enroute from a trucking show Dallas to filming the pilot for a documentary-style show involving the recovery of plane wrecks. He was 52.
Sep 8. The Lady Chablis, the real life transgender performer in the 1994 best-seller (and later in the movie), Midnight in the Garden of Good and Evil, died of pneumonia at 59.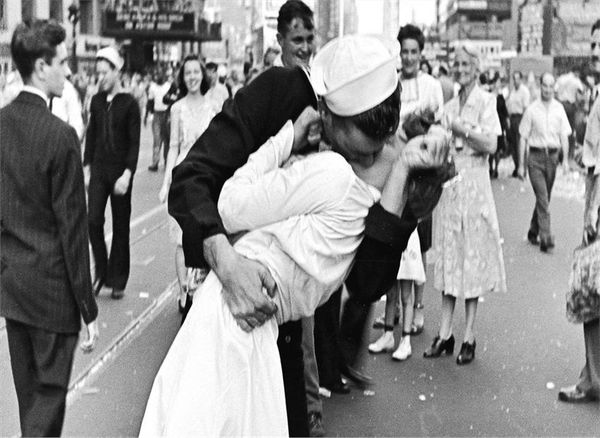 Sep 8.Greta Zimmer Friedman was , 92, the woman captured in the iconic celebratory V-J Day photo of a white-clad nurse being kissed by a sailor George Mendonsa of Rhode Island) celebrating the end of World War II in Times Square.
Sep 25. Arnold Palmer, seven-time major winner who brought golf to the masses, died of complications from heart problems. He was 87.
Sep 28. Gary Glasberg, producer of NCIS, passed away suddenly at age 50.
Oct 16. Cecilia Hart, a stage and screen actress and the wife of Darth Vader voice James Earl Jones died of ovarian cancer at 68.
Oct 30. Don Marshall, who appeared in Star Trek, Julia and Land of the Giants, passed away at age 80 of natural causes.
Nov 11. Robert Vaugh, 83, was best known as the spy, Napoleon Solo, on the 1960s show The Man From U.N.C.L.E. Vaughn, 83, died Nov. 11 of leukemia.
Nov 22. Peter Sumner, who played The Empire's Lt. Pol Treidum in Star Wars: Episode IV – A New Hope or as I call it, the Original Star Wars, died at the age of 72.
Nov 23. Andrew Sachs, who played Manuel in the British sitcom, Fawlty Towers actor passed away after a four-year battle with dementia. He was 86. You'll have to forgive him. "He's from Barcelona."
Nov 25. Ron Glass, known for playing detective/novelist Ron Harris in Barney Miller and Shepherd Book in Firefly passed away from respiratory failure at the age of 71.
Dec 8. John Glenn was part of the Mercury program and the first American to orbit the Earth in 7 in 1962. He was also senator from Ohio. He was the last surviving Mercury astronaut. He was 95.
Dec 25. Vera Rubin, the groundbreaking astrophysicist who discovered evidence of dark matter redefined our understanding of the cosmos, died at the age of 88.
Dec 27. British author Richard Adams, who penned Watership Down and Plague Dogs.
Dec 27. Carrie Fisher, actress, author and mental health advocate died after a cardiac arrest at the age of 60, four days after experiencing a medical emergency near the end of a transatlantic flight from London to Los Angeles. Everyone knows Carrie Fisher is best known as Princess Leia of the planet Alderaan, a member of the Imperial Senate and an agent of the Rebel Alliance.
Dec 28. Debbie Reynolds, Carrie Fisher's mom, died the day after her daughter, of a stroke at the age of 84.

Copyright secured by Digiprove © 2016 Dusty Rainbolt